Customers expect your product to integrate with the other applications they use to power their business. They always have, and they always will.
When it was the era of on-premise software, extensibility was more about how configurable the product was and how long it would take to implement the solution in their business. In the current era of software-as-a-service solutions, the definition of flexibility has changed. Today, it's all about extensibility.
But tailoring your SaaS product to the need of every customer is neither simple nor inexpensive. This is where extensibility comes in. It serves you and your customers by enabling connectivity with other applications natively in your application.
Shopify has seen such staggering success because it was one of the first companies to create an extensible platform. The online store builder has a simple philosophy. It builds only those features that most users require most of the time. For all other functionalities, it exposes an open API that allows integration of third-party applications into its platform or plugins with other third-parties.
It means Shopify doesn't waste time developing every feature request, keeping their product simple. Yet, they can add niches or functionalities their customers demand.
Innovate or Evaporate: The Need for Product Extensibility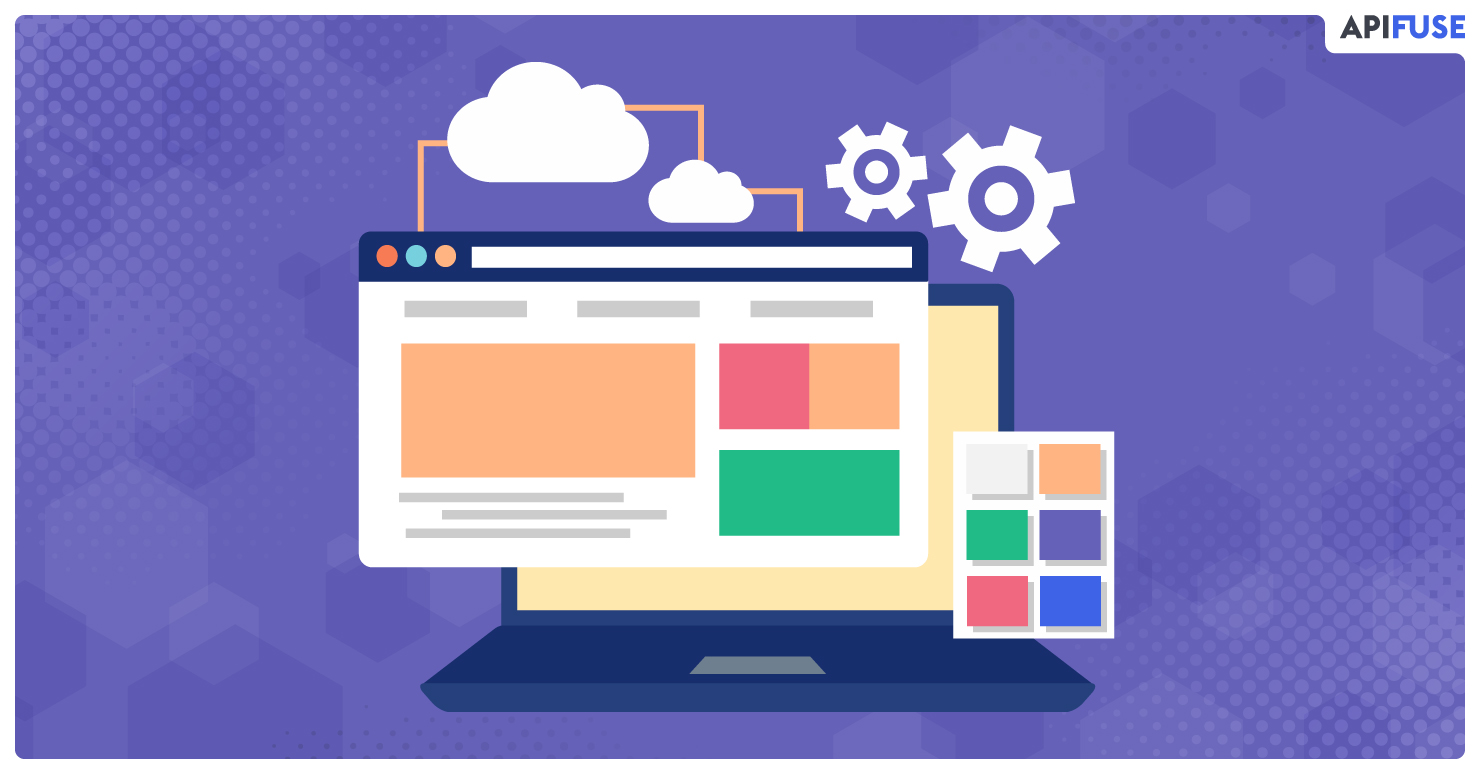 Let's say you have built a kickass SaaS product. Customers are clamoring to buy and use it. Everything is roses for a few months. Then you get your first customer request – is it possible to integrate your SaaS product with another system?
A few days down the line, you get another request — this time, a customer wants to get instant notification after order placement. Slowly, these customer requirements stack up.
You don't have to waste precious resources in building every customer request in-house. All you have to do is find a product that fulfills the requested requirement and simply integrate it with your product.
How do you tackle them? 
One, you can work on all of them. But since resources are finite, any work you do on these requests takes away your attention and effort from the core product. Besides, they eat up the time you could have invested in developing your app. On top of it, supporting and maintaining these costs.
Two, you can choose to work on a few of them. But that creates another problem. Any request that you don't handle, results in unsatisfied customers.
In simple words, you either innovate or you evaporate. But how do you innovate enough to retain your customers without increasing technical debt or adding to your product backlog?  You operate your SaaS product like an extensible platform, connecting and integrating other apps to your product. Think of the Salesforce App Exchange or HubSpot Application Ecosystem or Slack's app directory.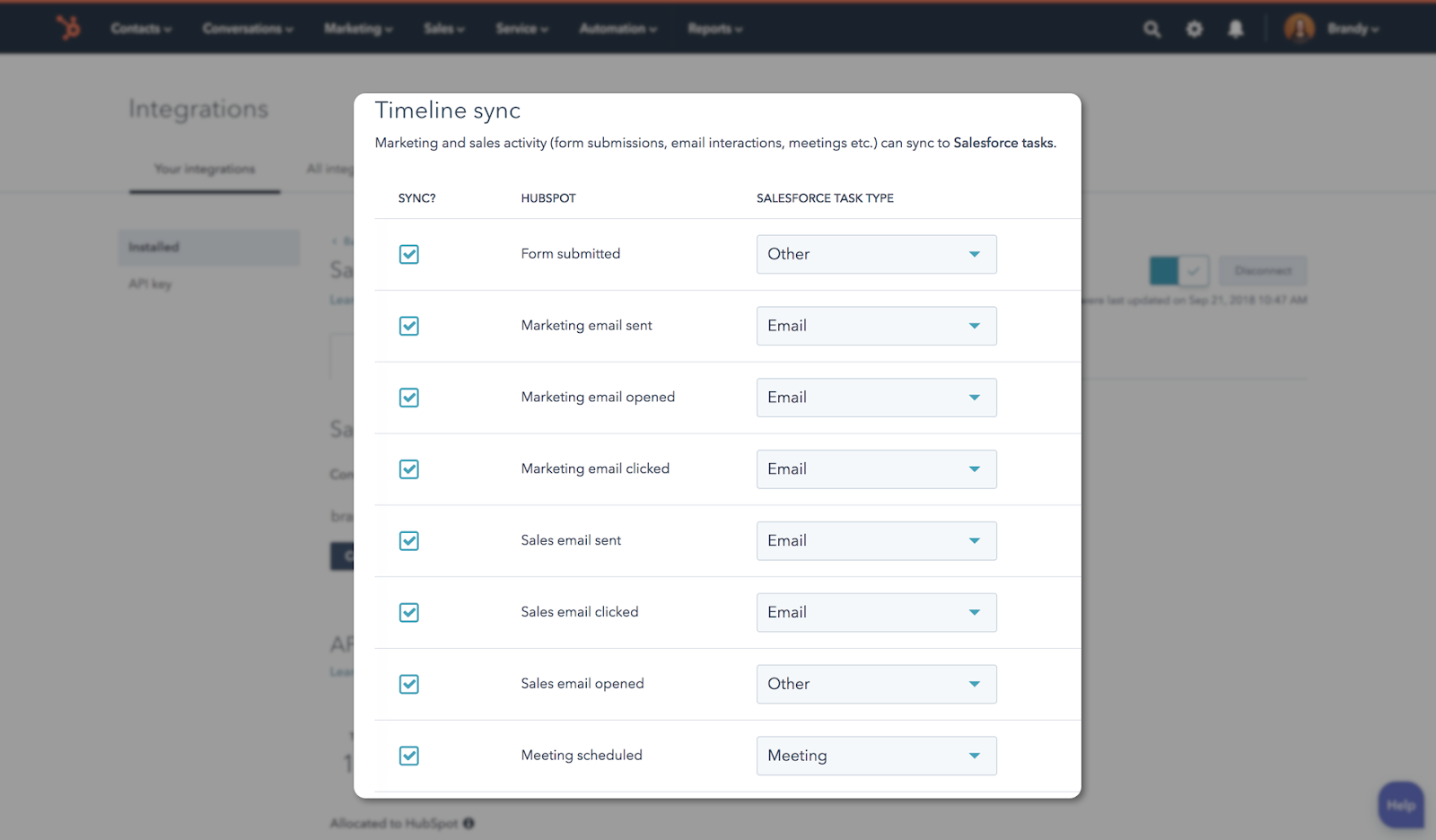 How does having an extensible platform help you?
You don't have to waste precious resources in building every customer request in-house. All you have to do is find a product that fulfills the requested requirement and simply integrate it with your product.
Understanding Extensibility in SaaS Apps
Extensibility allows you to link and run apps that address issues beyond the basic scope of your SaaS product. It lets your solution support additional services and features because you can integrate with other vendors that provide a service not native to your SaaS app. It gives you the freedom to bring innovative trends to the product without posing any risk to the ongoing and core operations. 
Let's pick up the example of Shopify again. It's extensibility that makes it possible for a customer to add any feature they require through Shopify's App Store.
All the user has to do is go to the store, find a third-party app that offers the feature they require and click install. It broadens the functionality of the user's online store beyond what Shopify provides.
Plus, it does so without complicating the user experience, which is almost 66% of Shopify customers utilize a minimum of one third-party app.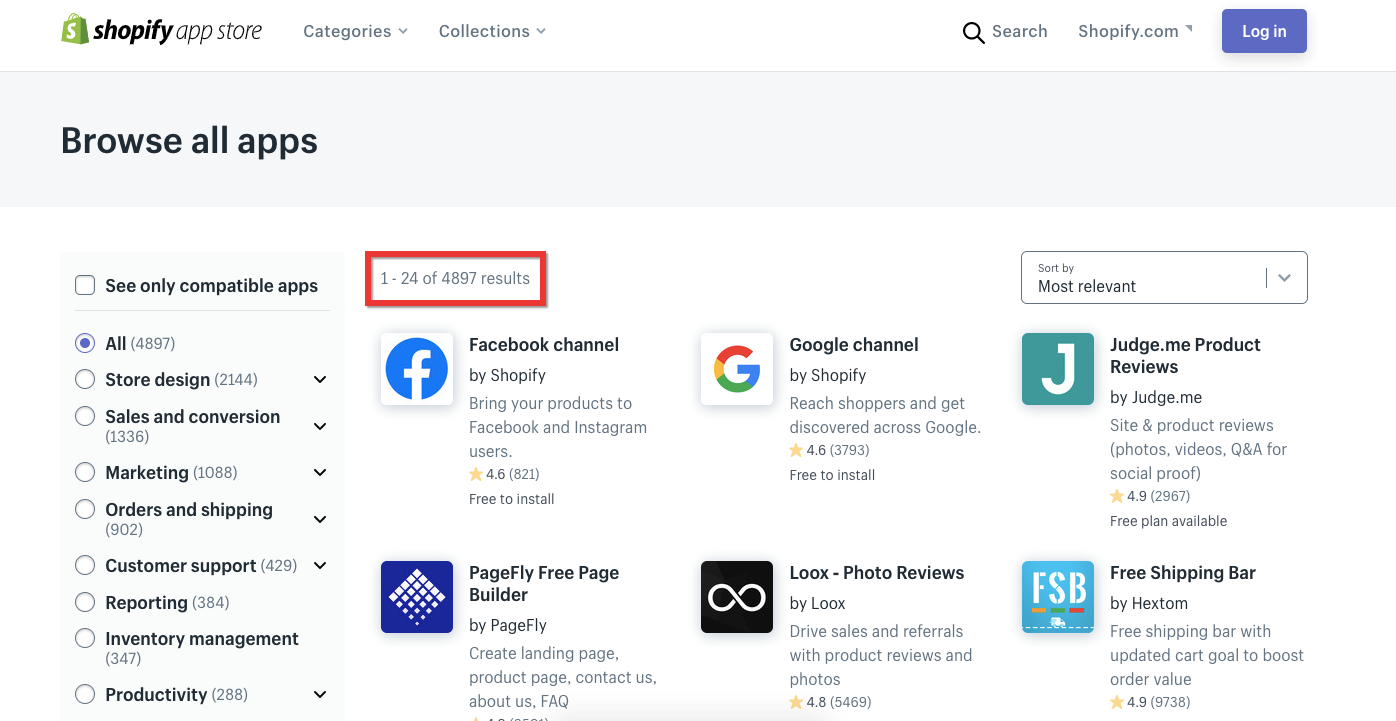 Extensibility serves Shopify too. They can deliver capabilities without investing in developing features by themselves. With over 3,200 apps on the Shopify Store currently, it can support large volumes of users without altering its base product.
The necessity for extensibility in a SaaS product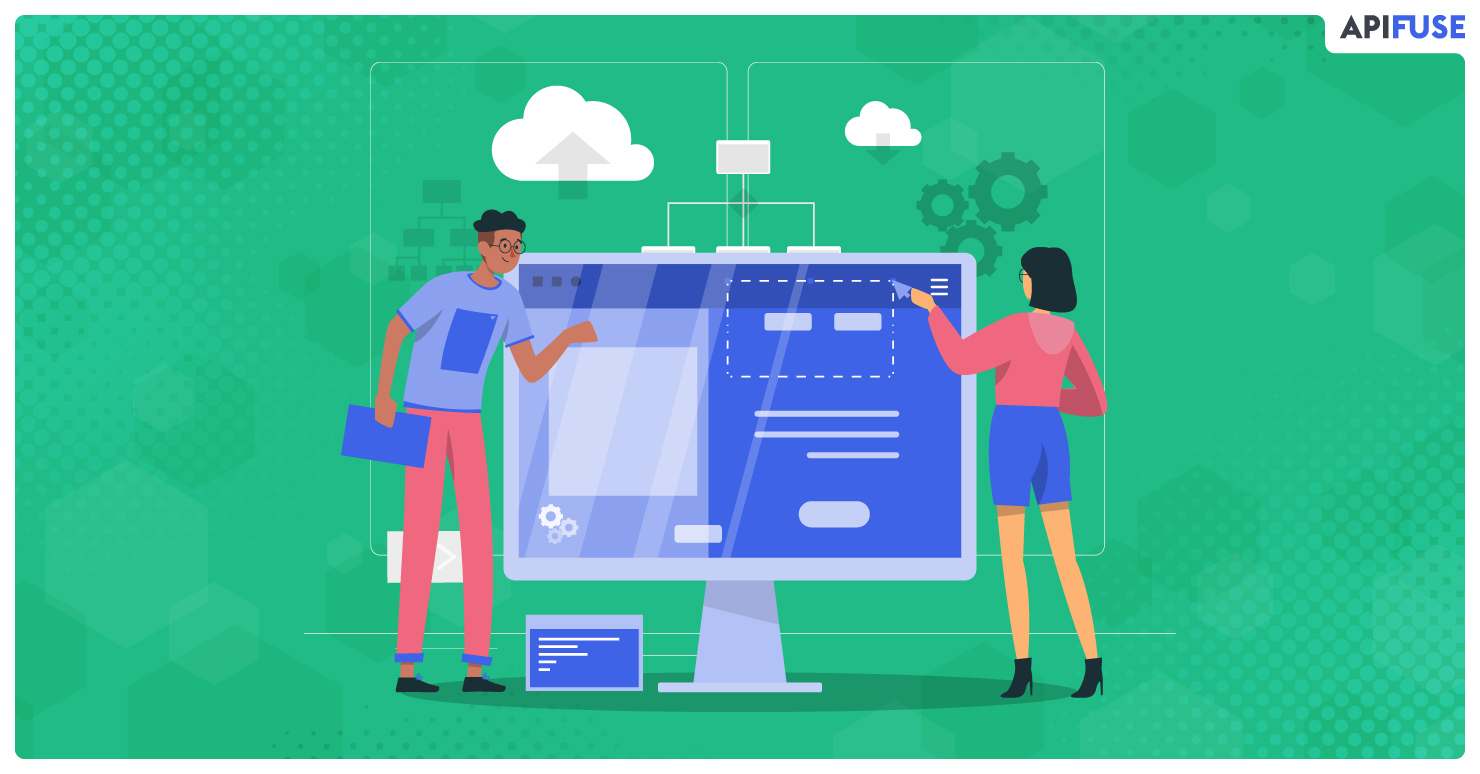 Businesses are unique. The people who make them (customers or employees) are also unique. Assuming that your standard SaaS product would fulfill every need of every business and the people who comprise them is not practical.
Your product may be the solution for most problems, but never all. Moreover, as time and technology advance, needs change, and the number of issues your product resolves contracts.
This is where extensibility becomes necessary. When you develop a SaaS product as an extensible platform, you take its future growth into consideration. So, when the need arises or a customer demands tailoring, you can extend your standard product's functionality. 
What's more, with extensibility, you can differentiate your SaaS product. You can find innovative ways to make it more efficient and support services not intrinsically available with your solution. And, of course, you can serve the needs of your customers better.
The Importance of Product Extensibility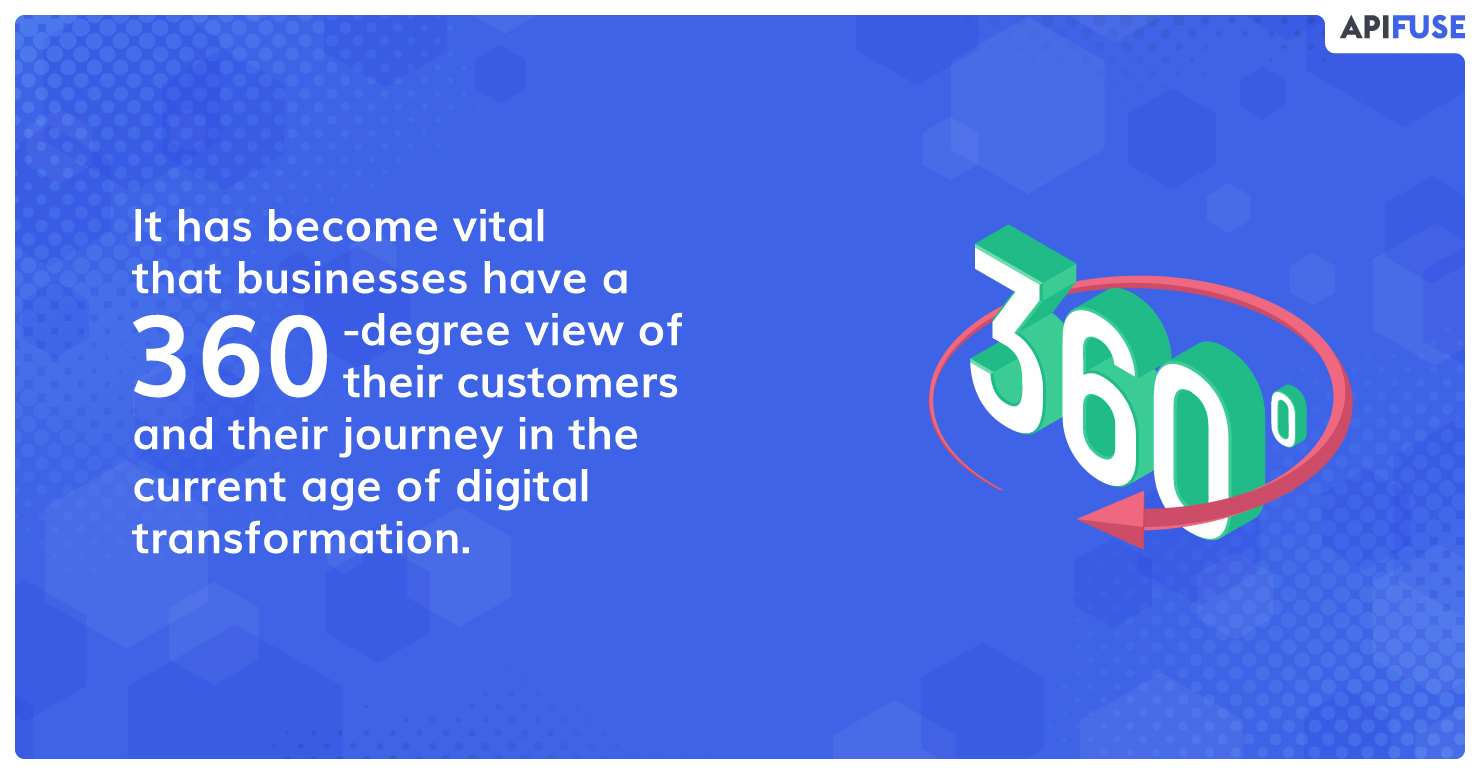 It has become vital that businesses have a 360-degree view of their customers and their journey in the current age of digital transformation. Only then can they provide superior customer service and experience.
Let's paint a clearer picture of how extensibility adds value to users. A Key Account Manager wants all the data on a particular customer in one place. He wants to know when was the last order placed, when was the product shipped, and if they've called customer services lately. He shouldn't have to move from one system to another to gain access to all this information.
Given that most businesses use a plethora of SaaS applications, such a scenario is only possible through integrations. Meaning, even if there are three or more different systems from different vendors, it appears as a single integrated solution from the manager's perspective.
Extensibility allows this integration. This is why, from GitHub to Slack, from Zendesk to Salesforce, the success of most SaaS platforms has built their foundation on extensibility. They are proof that if you offer a SaaS product, extensibility is crucial.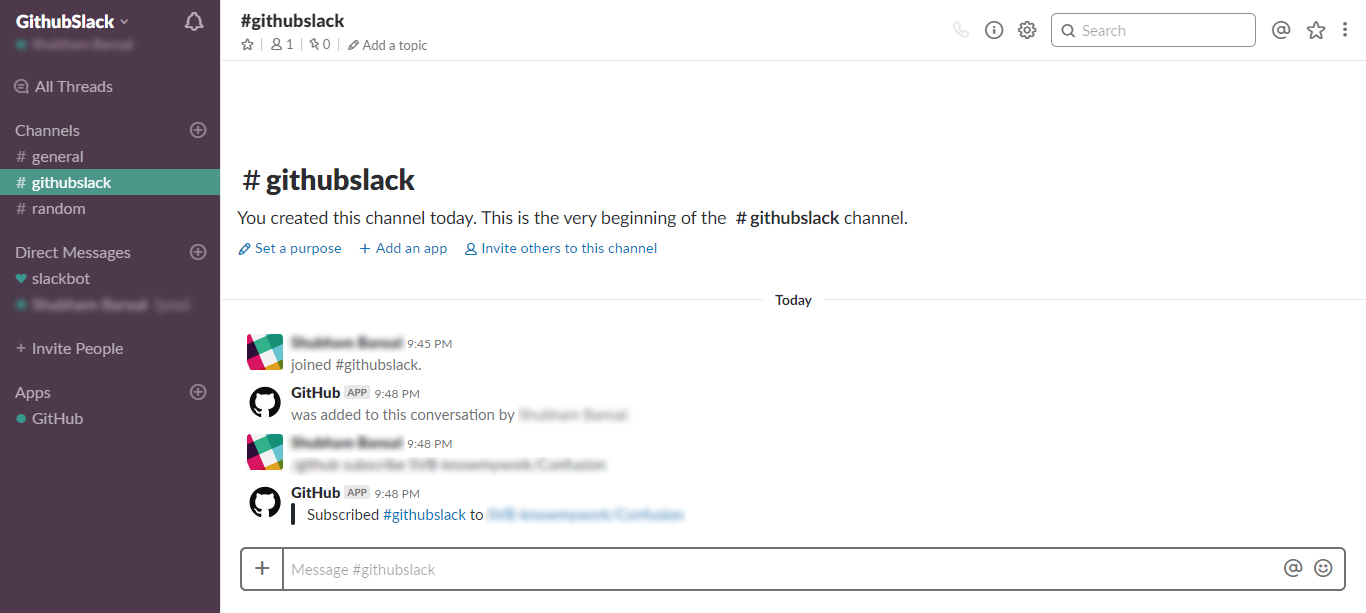 It ensures that users can customize your app, integrate it with their existing ecosystem, accelerate their growth, and ultimately become your loyal customers.
Let's drill more into why you should consider turning your SaaS product into an extensible platform.
1. It allows working on customer-centric solutions without tampering with core engineering.
No matter how great your SaaS application is, customers will still come up with a never-ending request for more features. As we've already said, it is impossible to build all these features either at once or successively.
Over and above, at times, incorporating a feature request into your core product is not the right approach. As an idea, the feature may sound great, but it may create more problems than it solves when put into practice. And finally, diverting your core resources to each of these ideas and requests burns a hole in your pocket.
By turning your app into an extensible platform, you jump over all these hurdles. It opens up a window of customization and creates last-mile solutions for your customers without investing your core engineering resources. And you can deliver the solution in just minutes, aiding successful sales engagements.
2. It breaks down silos that occur in your customer's business.
As businesses increasingly adopt SaaS or cloud services to streamline operations and achieve business objectives, they also face new and unintended challenges.
These applications, software, and services create information silos. Every time your customer implements a SaaS app, their data is further segregated. Consequently, they end up with a hotchpotch of fragments, dividing crucial information and leading to below-par performance for businesses.
This highlights the need for integration, where the diverse cloud and on-premise systems used by your customers can be seamlessly connected. Integration ensures that all applications gain access to the centralized data, optimizing any process that occurs through the entire customer journey or supply chain.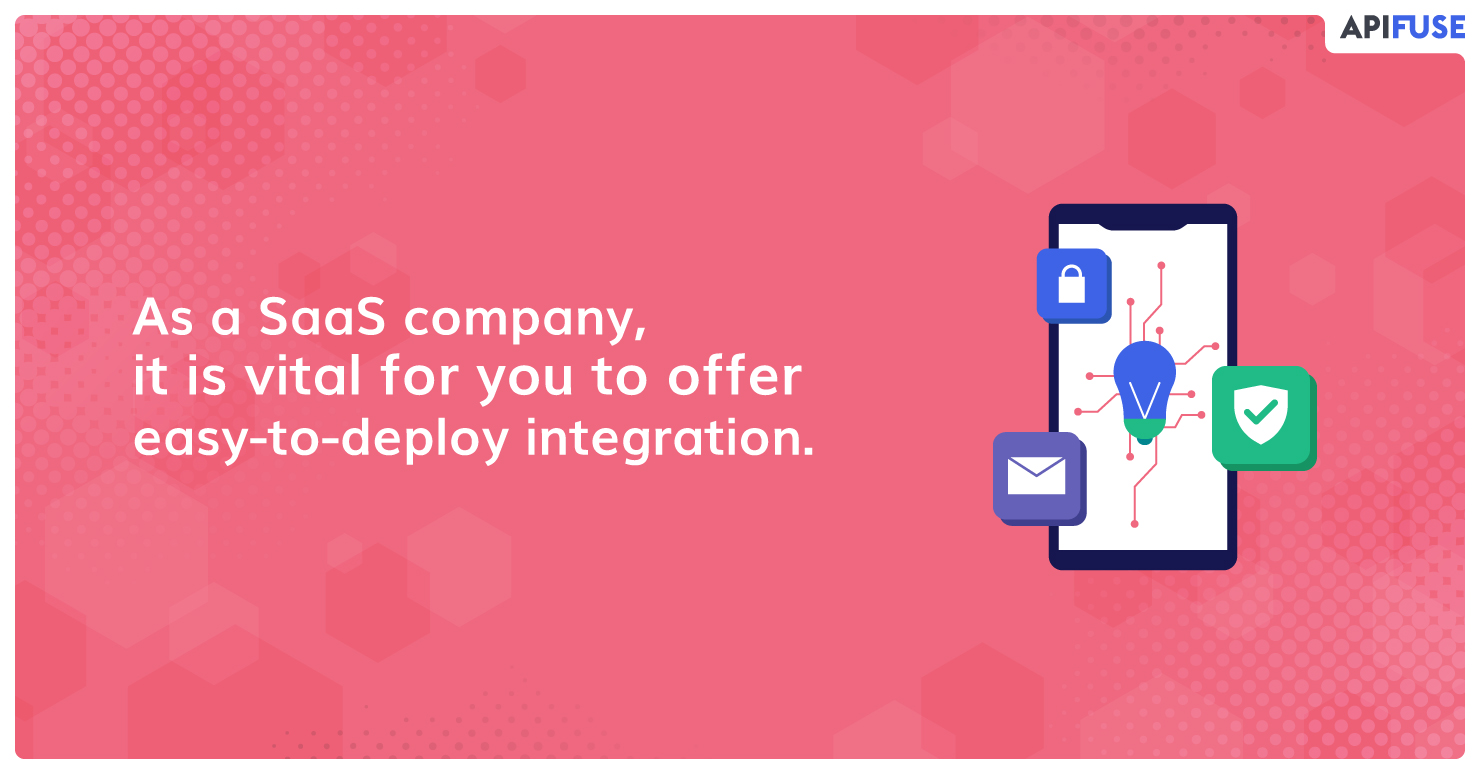 As a SaaS product, it, therefore, becomes vital for you to offer easy-to-deploy integration. Your application should be able to exchange information and interpret it with the whole ecosystem your customers use. And that is possible through extensibility. 
No SaaS product can afford to live in a separate bubble. If it does, the customer will move on to a competitor. So, you need to have APIs that serve as connective fabric and extend your product, allowing perfect integration with the business infrastructure your customers employ.
3. It lets developers expand the product in scope and power.
The goal of extensibility is to reach a cohesive abstraction while depending on development as less as possible. It allows changes in the product to improve functionality and adapt it to growing needs.
So, if someone wants to integrate a new application into the product to expand the scope and power, it can be done with ease, creating a seamless functioning whole. From a simple printer to another database, anything that permits integration can be linked to your SaaS application and automate further processes.
4. It makes your product valuable to SMEs.
Most small to medium-sized businesses have aggressive growth strategies. But often, that growth is limited because
they use outdated technology, or
they rely on manual processes that tie up labor.
What they need is a system that automates business processes and streamlines operations. Sadly, few small or medium-sized firms can afford them. It puts them in a Catch-22 situation. They can't grow without software or platform but investing in a fully integrated business management system means tying up desperately needed capital.
The answer is an extensible SaaS platform. The subscription-based model makes them affordable to these businesses. Moreover, as the business grows, they can integrate any app needed into your product and/or upgrade to a higher pricing model of your SaaS platform.
4. It has a positive impact on your business. 
Simply speaking, product extensibility in modern SaaS apps makes your customers happier by offering them integrations with commonly used tools thereby increasing your close rate or increasing retention.
Extensibility makes it easier to customize your base product, and it happens swiftly. This adds value to your users. On top of it, it lessens the cost your customers have to bear with the hosting and maintenance of disparate systems.
Coupled, it makes your customers more satisfied, which increases your retention considerably. Besides higher customer retention, customization of your product gives a direct return on revenue. When your potential users realize you offer tailored SaaS apps, you convert more of them, bringing in more revenue.
In a gist:
If you are the product manager at a SaaS company, then you deal with a steady stream of feature requests. From existing customers demanding your application must integrate with one of their current applications to new customers evaluating your solution on the basis if it will integrate well with their other tools.
Even if you actively work on satisfying these requests, you still end up with a bottlenecked product backlog. Why? Because you can afford to reroute only so much of your resources for these requests. Chances are you only do so if the customer asking them is high-paying, or the demand for the feature has reached critical mass. All other features never get done.
When you make your SaaS app into an extensible platform, you never have to weigh if a requested feature is worth the time and effort. You can introduce any feature and meet any requirement by merely integrating with another application that already delivers it.
Be mindful that the next series of gains for any SaaS company will come from solutions that extend your core product, and for that reason alone, extensibility is paramount. 
You win only with extensible products.
Even the most agile people ready to adapt to the market changes can be bogged down by technology. If the tech they use puts up barriers in workflows, it will hinder performance.
A win-win situation for a business is when both people and technology work together and make nuanced changes over time. Only then can a company thrive and remain neck to neck with digital opportunities.
As a SaaS company, you don't have any control over people, but you do have the ability to offer a technology that takes away barriers in workflows. Yes, your SaaS application can go a long way to ease the day-to-day working of your customers. But there will come a time when a canned solution will need more features and functionalities.
For that juncture in time, when the need for customization and extension of features becomes critical, you need to make your product extensible! If you think product extensibility is a fun jargon that people simply throw around, think again. It's critical for all SaaS companies.
At APIFuse, we offer SaaS firms on-demand integration for faster revenue growth and diversification through our Standard and Platform plans. For professionally managed integration support with complete customization, we offer our White Glove plan.
To discover how APIFuse can help extend the features of your SaaS app and grow market share, request a demo today.