Exceptional products are the lifeblood of every SaaS company, whether new or mature.
Successful tech firms have unleashed changes that caused a tsunami across every industry. Founders, leaders, and PMs began building platforms, not products, to seize the growth opportunities. This change occurred due to two emerging trends – a greater prevalence of ecosystems and citizen technologists.
Companies and customers realized that the stable foundation of an open platform that could be deeply integrated with third-party apps was more profitable. Dropbox is a quintessential example. The high-performance ubiquitous collaboration it offers has made it blazingly popular.
Users can do more with Dropbox because it integrates with the likes of Salesforce, Slack, Autodesk, Google, Trello, Outlook, creating a loyalty loop. And by continuously empowering its ecosystem (and hence its citizen technologists), Dropbox keeps gaining more customers.
But we're not debating the value of building an extensible platform here. That's a fact. What we are going to talk about are the three pillars you need to successfully manage a modern SaaS product.
The 3 Key Dimensions of SaaS Product Management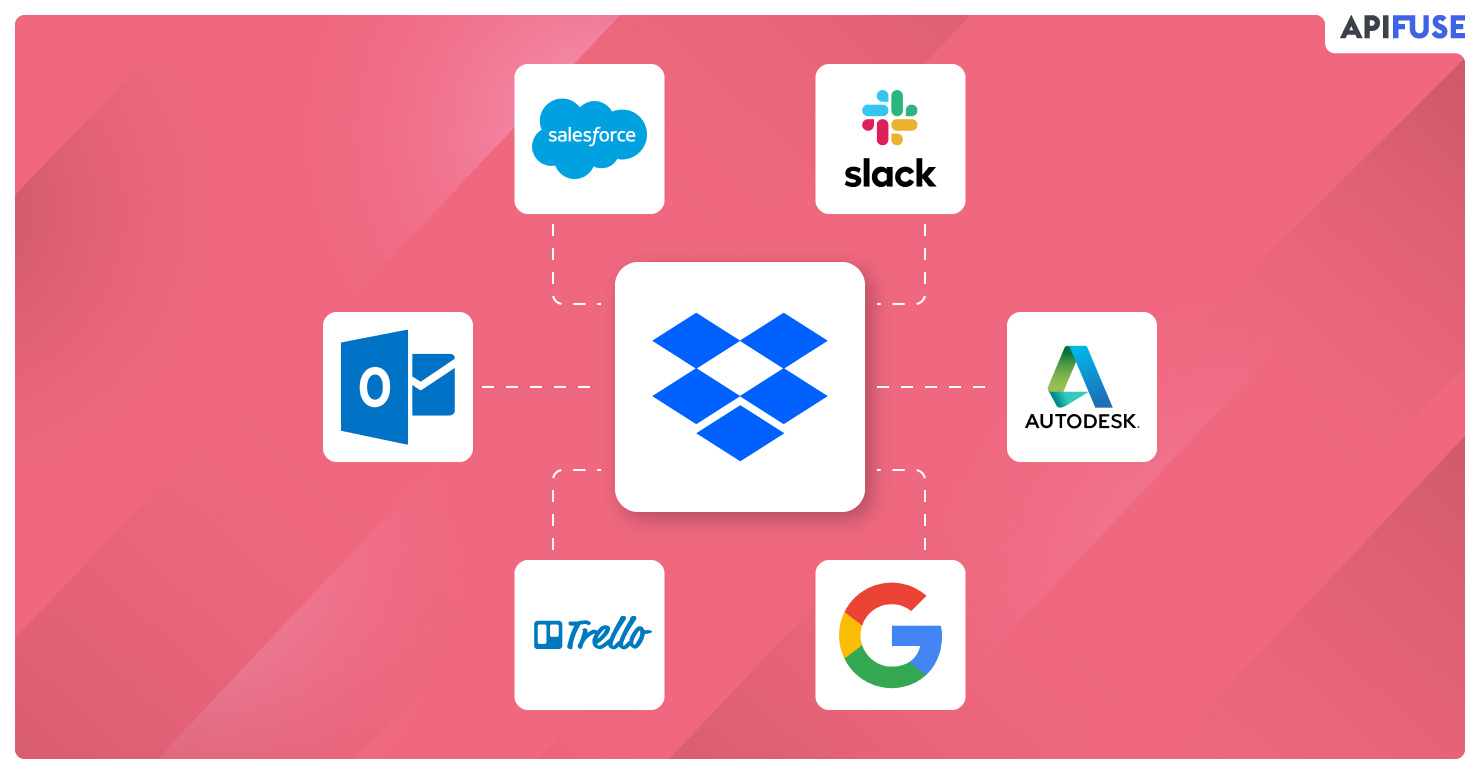 The environment an application creates is distinct from that of a platform. This is why the methods, features, skills, and techniques you require to manage the two are very different. So, if you move forward with a platform product thinking it is no different than an application product, you're setting yourself up for failure.
With a platform, you have to work on two core values – extended value and acceleration. To attain them, you need to build the right pillars.
1. The center of your gravity remains the ecosystem.
The focus of an application product manager is to build a product that answers an end-user problem explicitly. It doesn't matter if the end-user is a consumer or an enterprise administrator. Their task is to deliver maximum value to them through the application.
A platform, on the other hand, serves a network. It could be a single end-user who wants to interconnect services like with Zapier. It could be a team of developers who wish to build specialist apps that integrate with the platform and complement its functionalities.
Because you serve multiple personas, the first pillar to modern SaaS product management is to shift the company's DNA from application to the interconnected ecosystem. 
For a long time, SaaS apps lived in their own bubble. The bubble was often one of the following four.
Governance: the app managed billing, performance, compliance, etc.
Data: the app centralized data by creating a system of record.
UI/UX: the app improved user experience or/and provided a common interface.
Workflow: the app created a route or sequence of actions and activities.
The bubbles have now become layers, thanks to open integration platforms. It began with data because APIs make it ludicrously easy to swap data between systems. With time, platforms have begun supporting better workflow and UX/UI integration with apps from other vendors.  So, every product management step you take should be about building an ecosystem using these four layers. 
Future-proofing while creating updates
To paint a clearer picture of why the center of gravity for your business should be an interconnected ecosystem, we pick updates and upgrades as examples.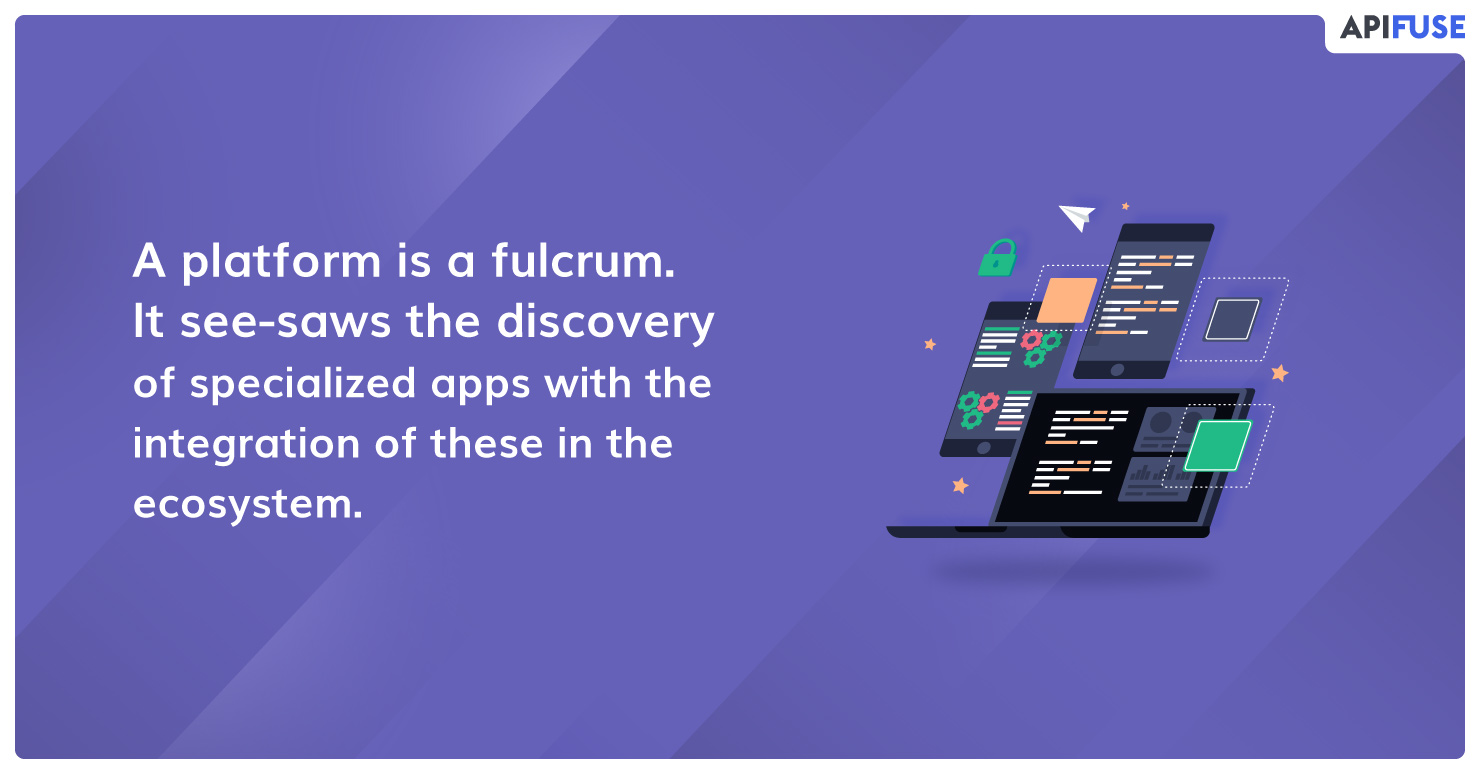 Traditional SaaS products followed a straight and clear path. You would build an upgrade. The support team would manage it. The impact, hopefully for the better, would only be on the end-user.
Modern SaaS products don't have a similar straight upgrade strategy. When you update, all older versions still have to work. Why? The developers who base their application on your previous version will be disengaged if backward compatibility becomes a problem.
So, when you upgrade, you have to think through the support of all applications based on the former version of your product. Older APIs must remain intact. Changes in your code/ architecture should impact no developer or user. Basically, you take steps to future-proof. So that no app in the ecosystem is rendered obsolete.
How is this possible?
When the DNA of your business thinks 'platform ecosystem' and not 'product.' A basic example is the email protocol. They have modified in dozens of years, and that's why people have been able to build rich ecosystems on them.
In a crux:
A platform can only be successful if it serves as a growth engine for all developers and business users who write their apps on (or around) that foundation.
1. Bottling service expertise into software (or vice versa)
A platform is a fulcrum. It see-saws the discovery of specialized apps with the integration of these in the ecosystem.
Go browse through the application marketplace of any well-known platform. One thing will stand out. There will be a number of vendors in the marketplace that offer both software and service.
In other words, to accelerate growth, businesses are using a blend of software and service models. They work towards becoming both solution partners and application partners within the same ecosystem.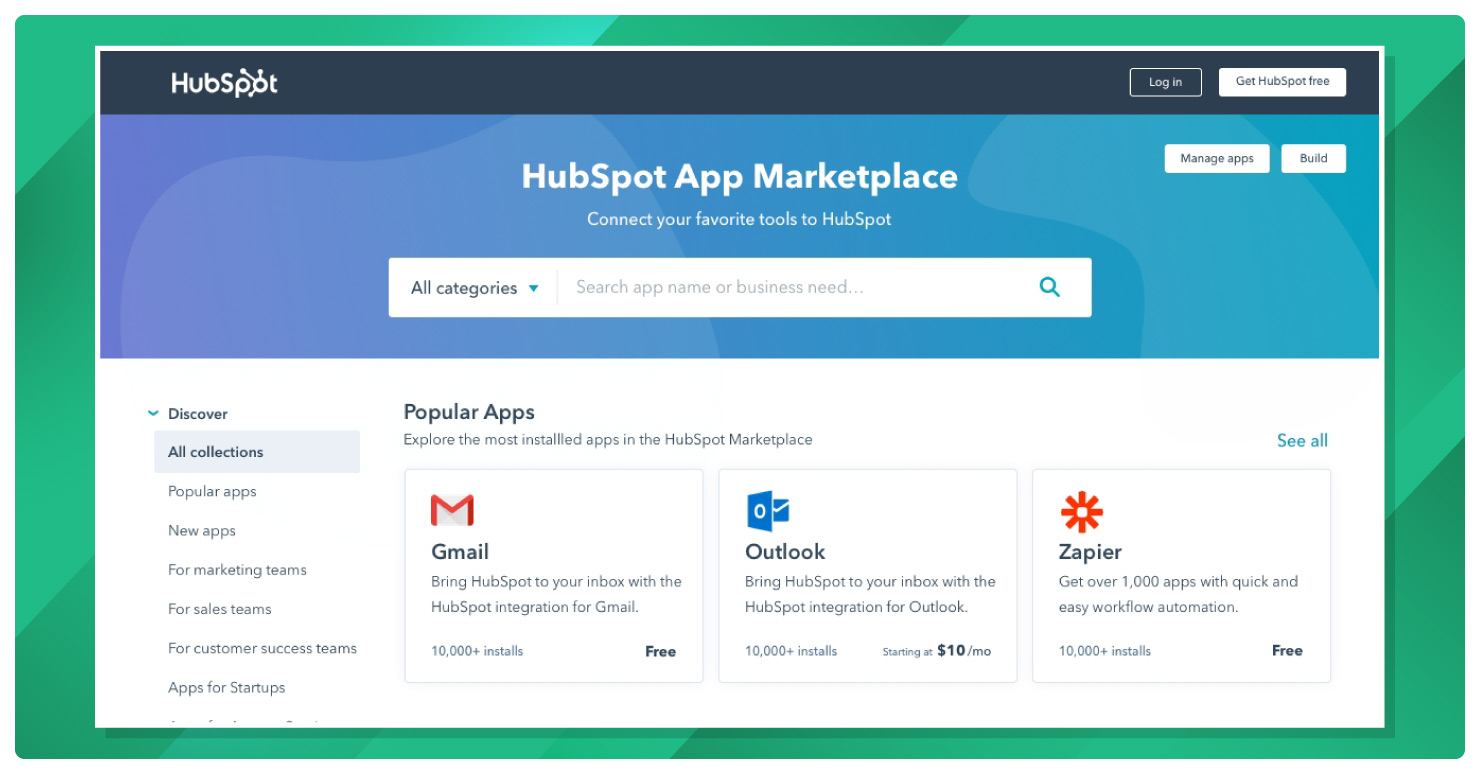 Let's say you open HubSpot's App Marketplace. You'll note hundreds of companies offering stand-alone apps that you can connect with HubSpot to extend functionality. Take a closer look, and you'll realize that some of these companies also provide separate services.
One example is Blue Green.
The marketing solution provider is a HubSpot Partner. They also have a marketing analytics SaaS product called Blue Green Analytics. The software is essentially an extension of the service they deliver. It helps businesses get real-time, visual display of customer journeys.
What Blue Green used to do manually – path-based conversion optimization – is now done through an app so that brands don't have to spend hours analyzing data to understand visitors.
This is just one example. Every successful SaaS organization has woken up to the fact that blending software and service models drives growth further. Some develop applications that are separate from their services, but most entwine it with their core offerings.
Why is combining services with software a pillar to successful modern SaaS product management? 
Because it achieves four goals:
It makes your business more discoverable.
It lets you deliver better outcomes.
It helps you stand apart from the crowd.
And it builds up your reputation in the ecosystem.
You don't have to be a big service corporation to play the ace software or service card. Rather, smaller businesses benefit the most by merging their business model into service + software. It differentiates you, helping you punch above your weight class!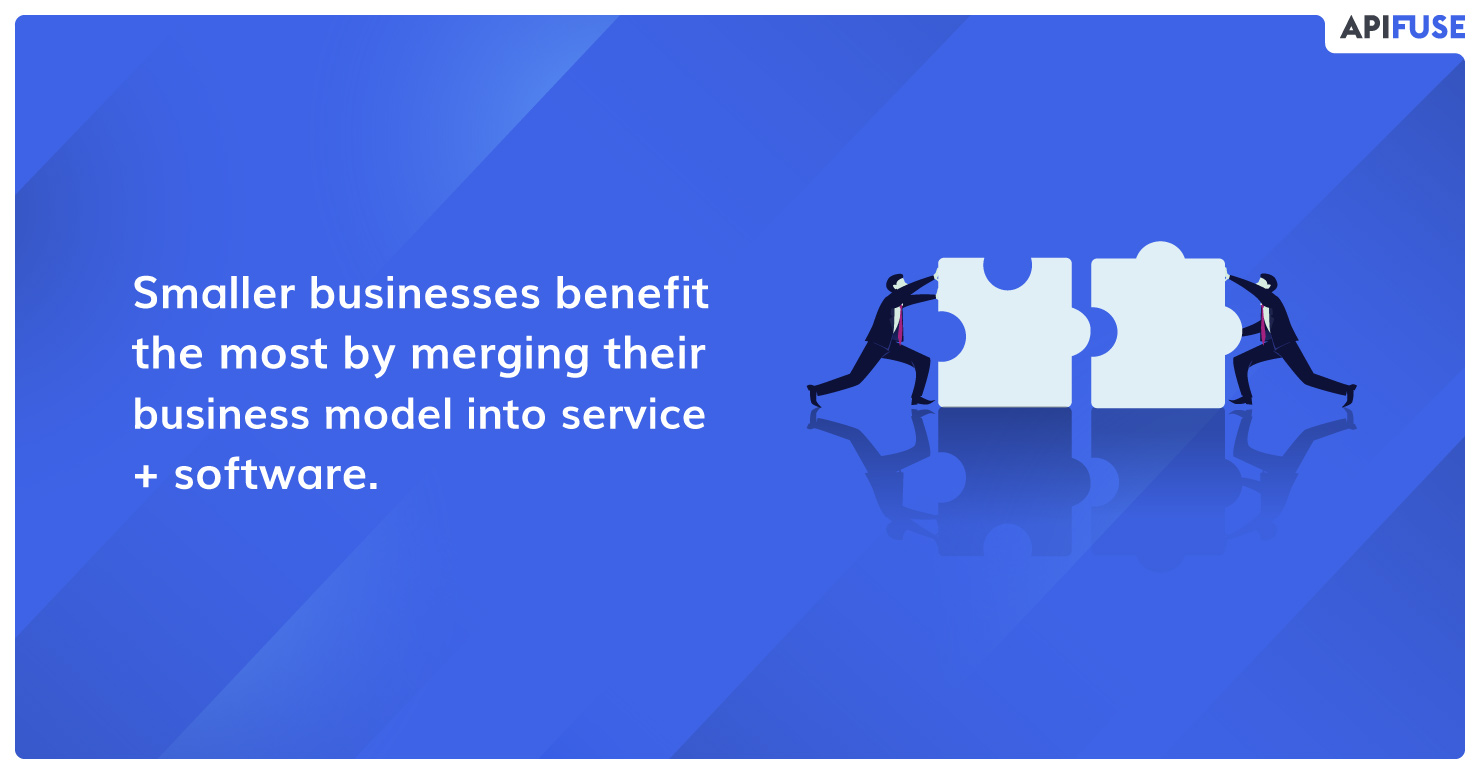 Initially, software firms were not encouraged to offer services because they were neither scalable nor profitable. Bear mind that this profit is in comparison to one purely software businesses deliver.
Now, companies need to provide services, expressly to prospects, like advising how a product can be adapted to their business and showing how to do it. It proves to the prospects that the outcomes they hoped for from the software can be achieved. This lessens the friction in sales processes and increases the chances of a user being successful with the product, decreasing churn!
In a crux:
Again, it is worth emphasizing that without platform ecosystems, these software-cum-service businesses would not have been possible.
A world where only closed suites reigned would preclude apps that extend functionalities. In a world where only point solutions lived, products would remain in silos. With platforms, we can create service-enabled software firms or software-powered service companies.
2. SaaS is not an island: It allows building apps on a common core
The build or buy fork. There was a time when most firms reached it somewhere down their growth road. Those that had the moolah and the resources to build a custom solution to fit their needs did so. Those who couldn't afford to sync talent, time, and the money bought an off-the-shelf software.
There was no clear demarcation to say if one by lane was better than the other. There were pros and cons to each. That said, choosing one always meant comprising.
This was before APIs.
Today, on the shoulders of cloud platforms, you can build service or app platforms. Using service, cloud, or app platforms, you can create custom or specialist apps. The gist is that firms can write their own custom apps using the common core of a platform with laughable ease these days. 
The time when companies didn't have much choice and there was no middle ground is dead and buried. Open platforms have become the magic wand that is making the dichotomy of buy or build disappear.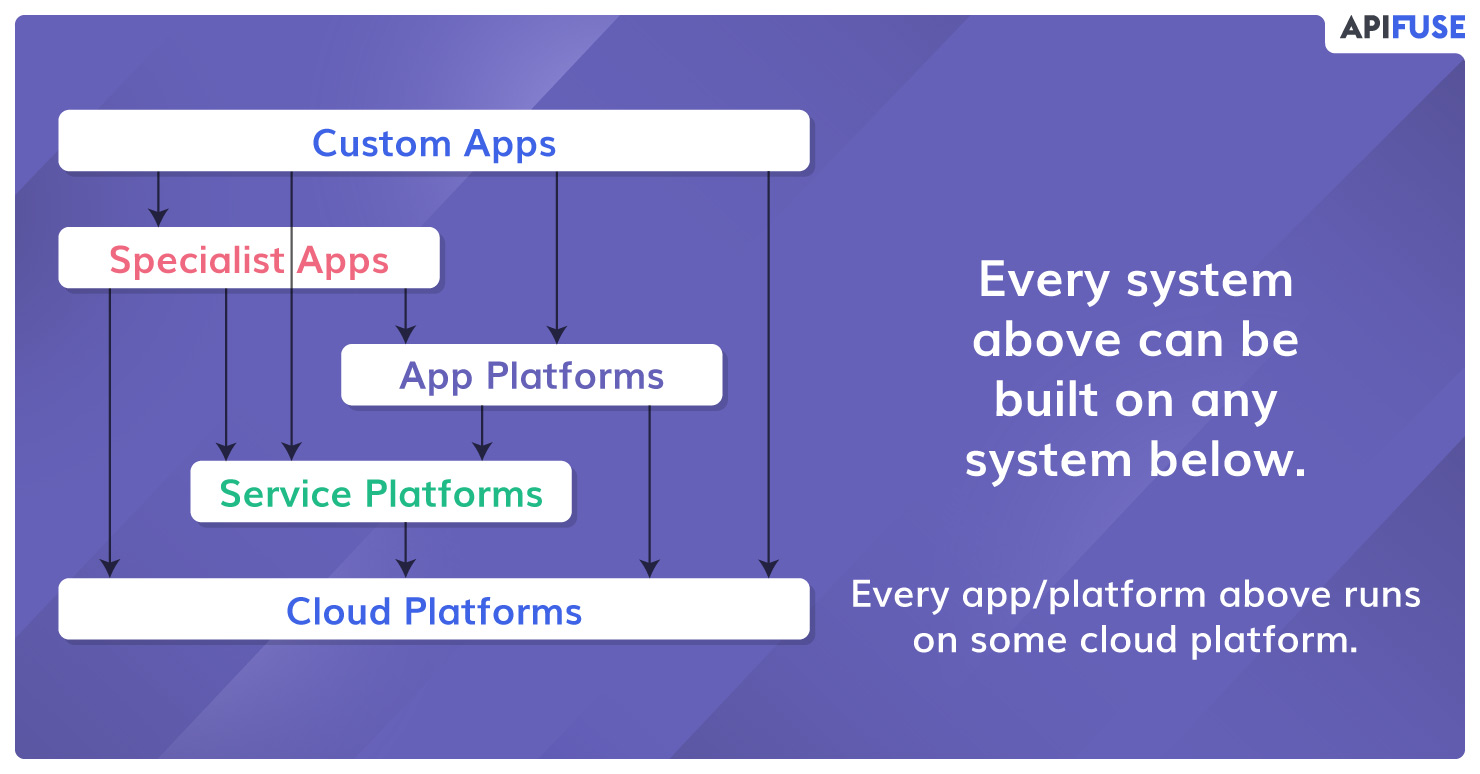 So, another pillar for successful modern SaaS product management is building custom apps on a common platform. This approach works because you don't squander effort at reinventing something that already works pretty well.
You simply augment the capability of the platform and create something unique to your business (or users). On top of it, the custom app can integrate with the rest of the apps in the ecosystem created by the platforms.
Twilio as a classic example of this.
Platforms rarely disclose the number of developers on the ecosystem. But last year, Twilio published a blog stating they'd crossed the 5 million mark.
Five million developers working on creating custom apps on a single platform! Imagine the amount of them working on specialist apps. It would easily be ten times more!
In a crux:
The choice of build or buy is gone. A business can pick any commercial platform – cloud, service, or app – tap the broad functionalities of it and tailor them to create a custom application.
It all boils down to open platforms.
Every element a SaaS company needs to boom is shaped by open platforms. They helped businesses break away from the chains of 'or.'
It is not about software or service. It is about building a company with both. It is not about buying or building. It is about doing both. It is not about apps or platforms. It is about starting with one and graduating to the other as Slack did.
All of this you achieve when the platform becomes the heart, the gravity, and the driving force. You cannot develop a SaaS product that just enables other software to integrate with it. You cannot survive by creating a product that merely barters limited data through APIs. Every product does that.
You don't ring up a Chinese restaurant and ask if they cook noodles. You ask them what is the price and do they customize? Similarly, you don't ask if your product integrates with XYZ. The answer will always be yes.
What you need to be asking is how well do these integrations perform as bridges. Is your platform the true center of gravity in an ecosystem? Does it serve well as the hub for data and software spokes?
At APIFuse, we offer SaaS firms on-demand integration. Our Standard and Platform plans help you diversify and gain faster revenue growth. Our White Glove plan comes with complete customization support for professionally managed integration. To discover how APIFuse can help extend the features of your SaaS app and grow market share, request a demo today.